NC International Science Challenge Dec 1 deadline
(or to prepare for next year)
The NC International Science Challenge (NCISC) is a yearly science competition for high school students. The competition requires students to undertake a STEM research project or Maker project, write an abstract explaining their research problem and present their research or project to a panel of scientists and engineers. The NCISC is offered jointly by the North Carolina Science, Mathematics and Technology Education Center (SMT Center) and the Morehead Planetarium and Science Center.
This year selected students will participate in special behind-the-scenes experiences at museums in Washington, DC as well as participate in special enrichment opportunities with a leading scientific organization.
Students who are undertaking research or design work for other competitions can use the same work in this competition. Research or design work done over the summer can be used as well as "Team" research.
More information about the competition. If you have students interested in applying, be sure the students review the components of a successful STEM research project or Maker project and the scoring rubrics.
The deadline for students to submit their application and research is December 1, 2021. This deadline is a change from previous years.
Please contact me with any questions especially since the guidelines are different from those used in the past.
Contact Lisa Rhoades at the SMT Center, lrhoades@bwfund.org or 919-667-8864 (mobile).
---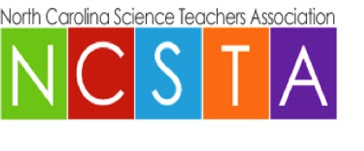 May Your Wish Be Granted:
For Attendees of NCSTA Virtual PDI
2021-2022 NC Science Teachers Association – Virtual PDI
Submit your wish list for the chance to receive up to $200 worth of classroom materials. Teacher must attend the virtual NCSTA PDI. In order to be selected, attendee must be pre-registered and paid. Wishes will be granted during our virtual conference.
All wishes meeting the grant proposal requirements will be considered. Selection will be based on:
● Feasibility – how likely will grant materials be used
● Sustainability – will materials be used more than once
● Value – how does grant request align to current science standards
● Number of students affected
Don't forget to account for sales tax and shipping in your grant proposal.
In order to be selected to receive a grant, you must apply by December 10, 2021 and your PDI registration MUST BE PAID by January 3, 2022. No exceptions. A registration is not considered paid until we receive a check or credit card payment: if your school is using a PO, the PO must be paid by the January 3, 2022 payment deadline.
Keep in mind that your request will be selected using the criteria above and that you will be competing with ALL 2021-2022 PDI attendees. No late requests will be considered.
Deadline for submission is Dec. 10, 2021.
Deadline for Virtual PDI payment is Jan 3, 2022.
If you have questions please contact Tom Savage at tjsavage@hcpsnc.org
We look forward to seeing you in November.
---
For This CS Ed Week Dec. 6-12