Join Us!
For Two Next Family Code Night
"Home Editions"
1. ScratchJr Family Code NightFor K-2 children and parents TogetherMay 26 at 4pmPT, 7pmETTablets/Chromebooks Only! SIGN-UP HERE
2. Scratch Family Code NightFor grades 3-5 children and parents TogetherMay 28 at 4pmPT, 7pmET SIGN-UP HERE
Learn About ScratchJr
Learn About Scratch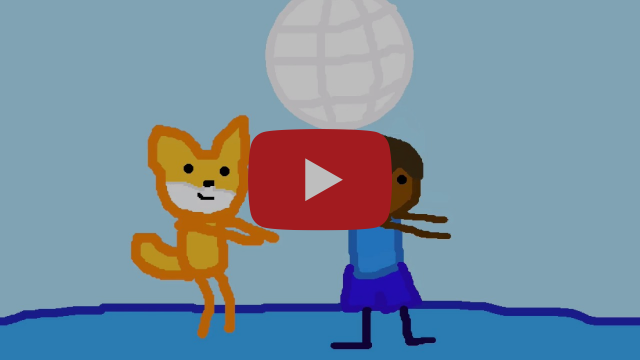 _____________________________________________________________________________________
ScIC2 "Science is Cool" virtual unconference is hosting a live edition of StarTalk: Cosmic Queries with Neil deGrasse Tyson.
Register for the free conference that begins at 12pm EST on Thursday, May 21st using the link below. While there are sessions taking place all day, register for the event and choose what you want to attend.
Take the Virtual K-12 Citizen Science Challenge
Here's How to Enter:
✔ Pick a team (virtually) or go solo
✔ Select a Citizen Science Project at https://scistarter.org/education
✔ Work on the project (May-July)
✔ Submit a short video highlighting your process and results on YouTube using #virtualcitscichallenge
Prizes WILL be awarded!
For more details visit, https://sciencehouse.ncsu.edu/virtual-k-12-citizen-science-challenge/
______________________________________________________________________________
Designed by The Science House of NC State University, Digital Development: Tackling Hybrid STEM Education is an affordable, virtual, and week-long (1-hour per day) professional development training to empower teachers, schools and districts to leverage online STEM resources to create authentic and flexible learning experiences.

What does the program cover?✔ Targeting Student Misconceptions & Maximizing Prior Knowledge✔ Planning and Harnessing Quality Lesson Plans✔ Big Data and Education Data Mining✔ Interactive Virtual Labs and Simulations✔ Citizen Science In (or Out) of the Classroom

Program Details:
Who: K-12 Teachers
What: Professional development that leverages FREE online STEM resources to empower teachers as they tackle changing educational needs.
When: June 22-26, 2020. Daily sessions from 10-11am
Where: Online using Zoom
Cost: $50 for the week
Benefits: Certificate of completion for five hours of digital learning and/or content professional development. 

_________________________________________________________________________________________________
The NC Museum of Natural Sciences Teacher Education team is excited to announce new topics (Under a Rotten Log and Trees to Meet You) in our online workshop series that is designed to help you to explore the natural world right in your own backyard.
Our professional development mini-workshops are totally free and online. Each session includes a short introductory video and follow-up assignments to get outdoors and explore your "nature neighborhood!" You can do them at your own pace, as all the resources and materials are available on an ongoing basis. You can receive credit towards CEUs or EE certification (Criteria 2). And we've made all of our resources available for you to borrow/adapt/modify for your students and families.
We're adding new topics every few weeks, but thus far the workshop topics include:
Creating a Nature Journal – Create your very own nature journal with household materials and get tips to start the practice of nature journaling. (2 hours)
Using Your Senses – Practice making more detailed observations by focusing on all of your senses. (1 hour)
Looking Closely – Take advantage of one of the most simple yet powerful tools to observe the world around you: a magnifying glass! (2 hours)
Parts of a Flower – Review the parts of a flower and then apply your knowledge as you observe the flowers in your yard. (2 hours)
Citizen Science Adventure: Nature's Notebook – Learn how to collect data on the plants and animals in your yard for the Nature's Notebook citizen science project. (3 or 5 hours)
Citizen Science Adventure: eBird – Get tips on observing, identifying, and sketching birds and learn how to contribute to the eBird citizen science project. (3 hours)
Under a Rotten Log – Explore the amazing world beneath a rotten log and practice making scientific diagrams. (2 hours)
Trees to Meet You– Learn about tree characteristics, sharpen your observation and drawing skills with a leaf contour drawing, and gather resources for tree identification. (3 hours)
These workshops are each in a separate Google Classroom. Here are the steps to join:
Log in to google with a gmail account that is not part of a G Suite (your school system or business email will not work)
Click the + button to join a new class
Use a classroom code from the list below*, depending on which topic you'd like to explore first. We recommend starting with the Creating a Nature Journal workshop.
| | |
| --- | --- |
| Topic | Classroom Code |
| Creating a Nature Journal | hh6xeuv |
| Using your Senses | hqqi3z3 |
| Looking Closely | d5k24gf |
| Parts of a Flower | lqcxynd |
| Citizen Science Adventure: Nature's Notebook | oao23sp |
| Citizen Science Adventure: eBird | euuzih3 |
| Under a Rotten Log | i6qf7et |
| Trees to Meet You | ewjtgb3 |
*All of our classroom codes can also be found in this Google Sheet. We will keep this file updated as we add new topics!